Unlock Life
with Lime
After changing their brand name from "Lime Bike" to "Lime", Lime is looking for a brand revamp that excites grassroots people to explore their communities and cities freely.

Working with the strategy and design teams at Wolff Olins, we helped Lime define their promises, identified topics they would like to be involved and content they are going to bring to their users.
Role
Brand Designer
-
Collaboration
Forest Young / Taylor Simpson
at Wolff Olins


Past Branding Style

New
Identity
/ Logo

Keep the legacy of Lime's logo mark (both a wheel and a fruit) and transform the logo type with the essence of mobility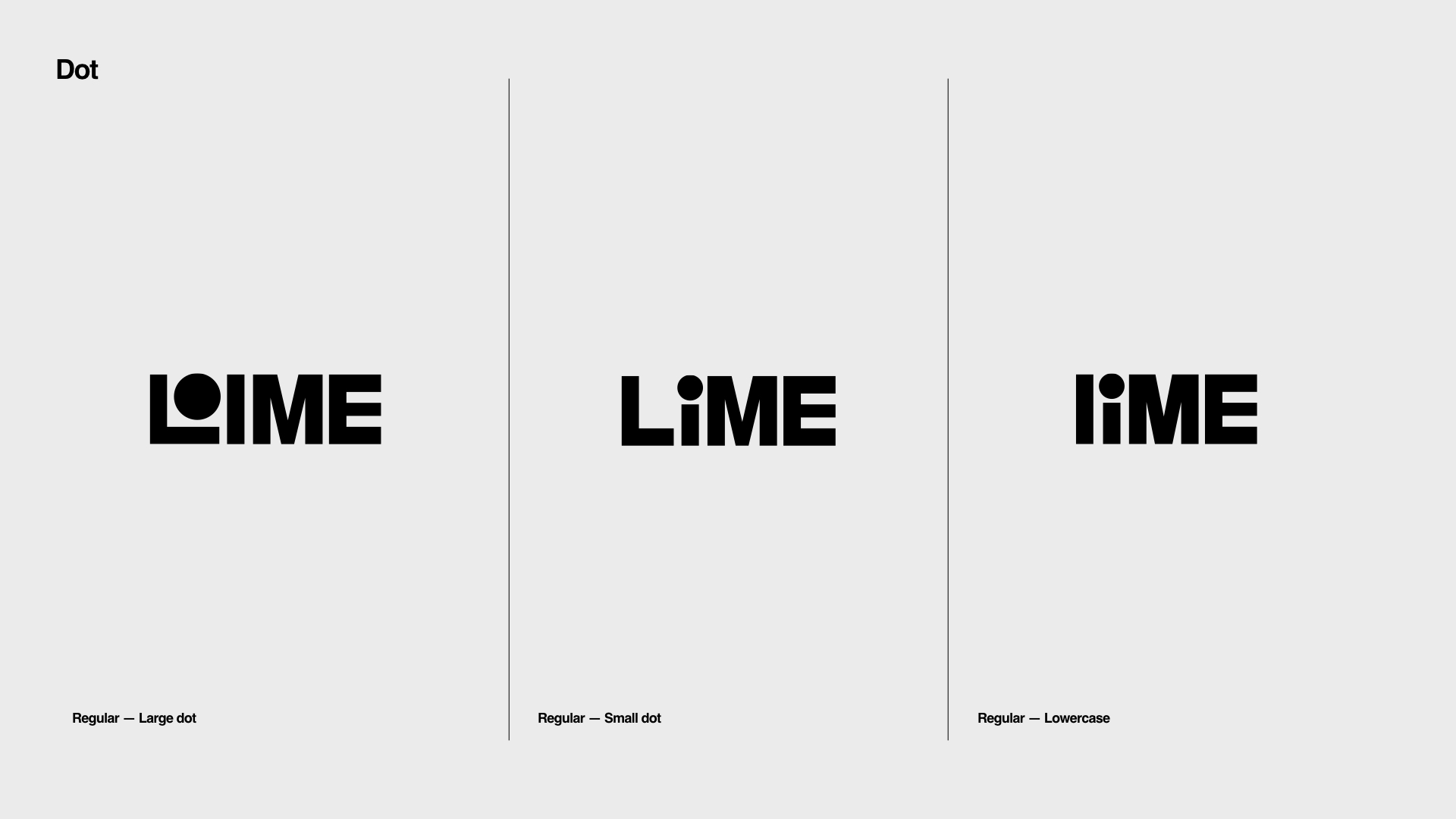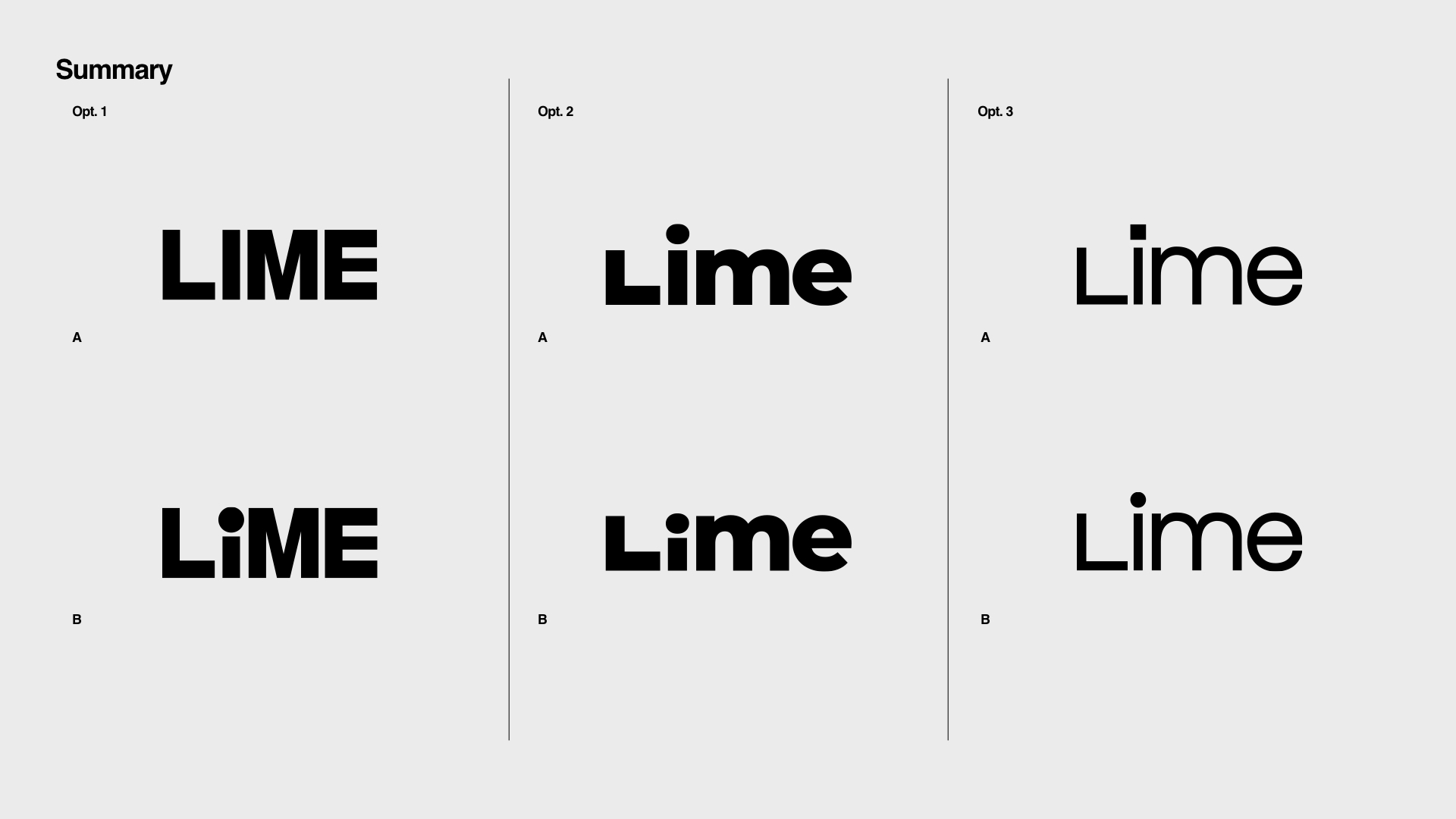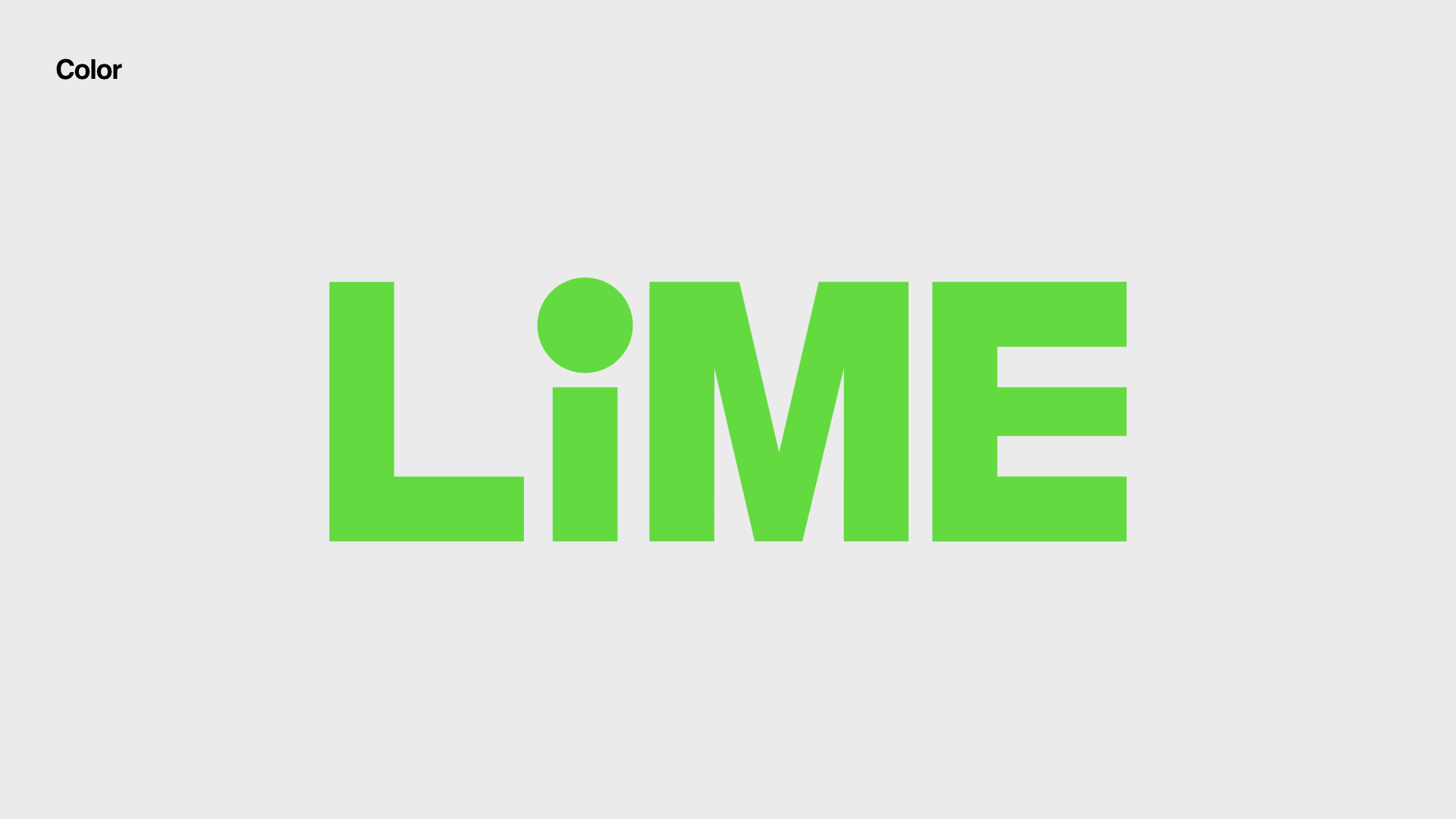 Identity
/ Branding

As we are talking to ordinary people and intenting to give out as much creative freedom as possible, the design strategy is implementing open sources rather than customizing every element in the brand identity.
Typeface
Poppins / Plex

Lime Green

Inspired from their previous
branding and bike lanes around cities, Lime is owning the bright green for communicating their contribution to sustainable
micro-mobility.

Image source: NACTO, li.me