Taste as a cultural traveler in LA
Airbnb & WeLens Media collaborated together and launched a series called "Lens HomeTour". They selected four cities around the world and one of them is Los Angeles, CA.
We picked "Food&Culture" as the theme for LA because of the diverse food scene in this city. It's fascinating to explore locals' relationship with food and how it evolved over time.
I went on a four-day trip with a writer and interviewed with four hosts. They shared stories and a list of restaurants they love in the neighborhood. The original publication is in Chinese. Here are some highlights.
Role
Photographer
Art Director
-
Publication
WeLens & Airbnb
(WeChat+Weibo)
Matt
Creative Director,
Surfer lives near Venice Beach
On a nice morning, he rises and falls on the wave for two hours, then return to the office to start a new day.

"In fact, there is no delicious seafood restaurant in Los Angeles. Because there is no one going fishing in the sea compared to the East Coast, the boats here are very expensive. But Shima is very good."
-
Places
Gjusta / Gjelina / Intelligentsia Coffee
Sara & Denise
Daughter & Mom, Painter & Stylist born in London, live in Venice for 15 years, and own a boutique and a gallery
"Everything in our room is for sale. It is collected by us. These ceramics are antiques. These carpets and tapestries come from Morocco. This chair is from Italy... We also welcome customers to sell good things to us. "
"Running an airbnb is more than just a hobby. It is more passion, enthusiasm and attachment. I bought beautiful items and shared them with others. People can buy it through me, I am like a bridge linking it to people. "
What is the difference between Los Angeles and London cuisine?
"British food is calorie-dense, because London is very cold. But Los Angeles is warm and sunny, so people love salads. In Los Angeles, you can find the best Mexican, Korean and Italian dishes. They blend well."

"The food in Los Angeles is always very healthy, the concept of organic food, exquisite table decoration, vegetarian meals... People are more and more concerned about the quality of food, and the world's delicious food is moving closer to Los Angeles.

"Although London now has the best food in the world, when you go to London, you are not going to the food, it is like coming to Los Angeles, you are not coming to art, but for food."
-
Places
Butcher's Daughter / Republique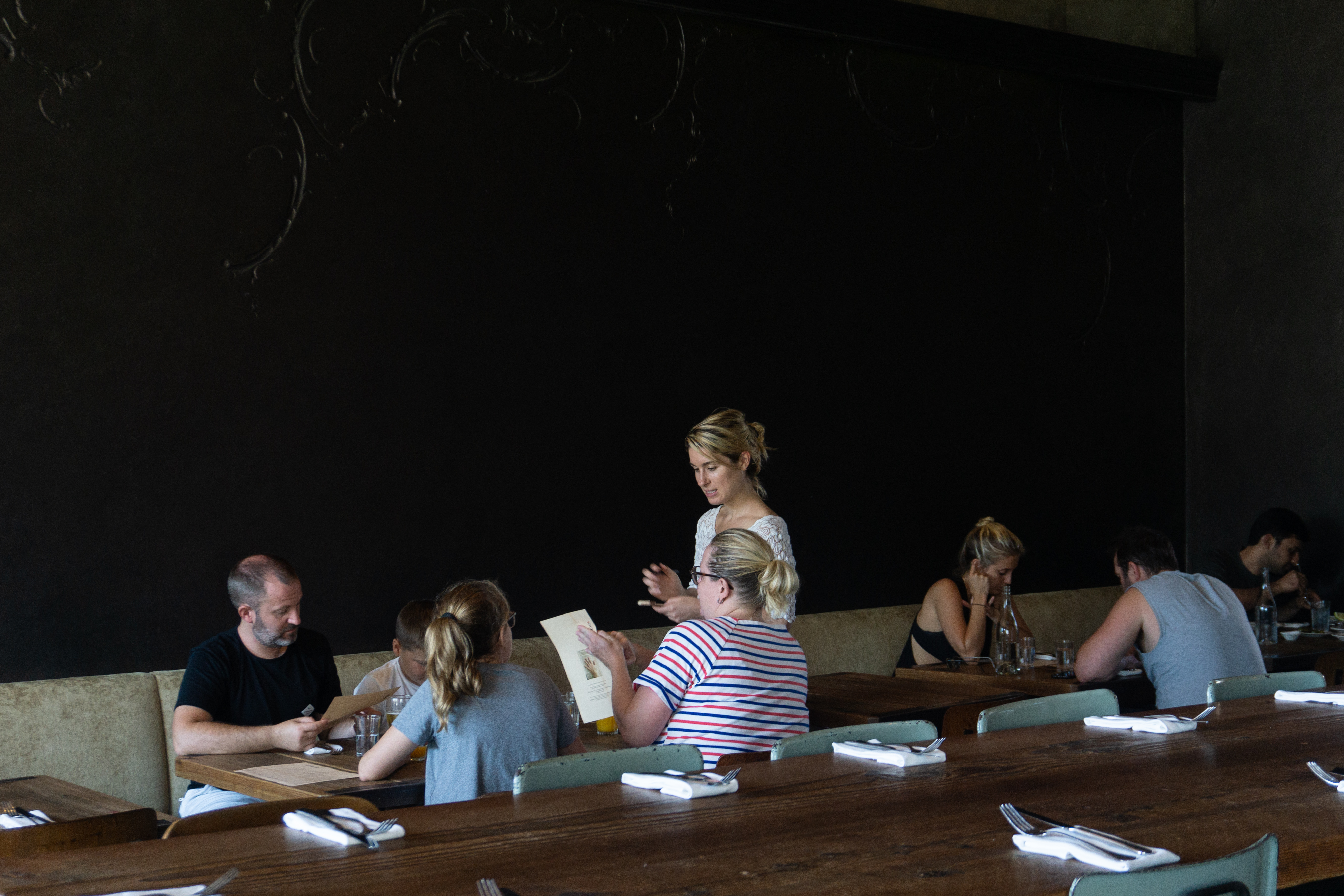 Jeff
Former Guitar Player, born in Canada, immigrated to the US since 13 years old, lives at Silver Lake & Desert Spring
"I didn't accept booking right away before. I would a
t least look at the background information of the guests, and talk to the guests on the Internet for a while.


Later, I tried to accept immediate reservation, and it was good to reach out to the guests.


Making this change makes me trust strangers more."
Why is your room arranged in this style, like an industrial loft?

"It turned out to be a pharmacy, and later a gallery. I have held yoga classes here and several concerts. I hope people remember every piece of history."
-
Places
Night+Market Song / Botanica
Adriana
Jewelry designer, interior designer, born in the Netherlands, lived in London, New York, now at Fairfax

"I was educated from a young age not to throw things. Old things can always play a new role."

"Whenever I have a hard time, first of all, I'm grateful for friendship. I am not a socially and extroverted person. I rarely take the initiative to find friends, but keeping in touch with friends is very important. "

How did you start being a host?

"I heard about Airbnb 7 years ago. I live here alone. A friend from Hong Kong called to ask that can he rent my house. So I rented my house for two weeks, then he I called again, "I wanted to live, and I wanted more space." So I rented out the bedroom and moved my office upstairs."

-
Places
Pizzarie Mozza / Grand Central Market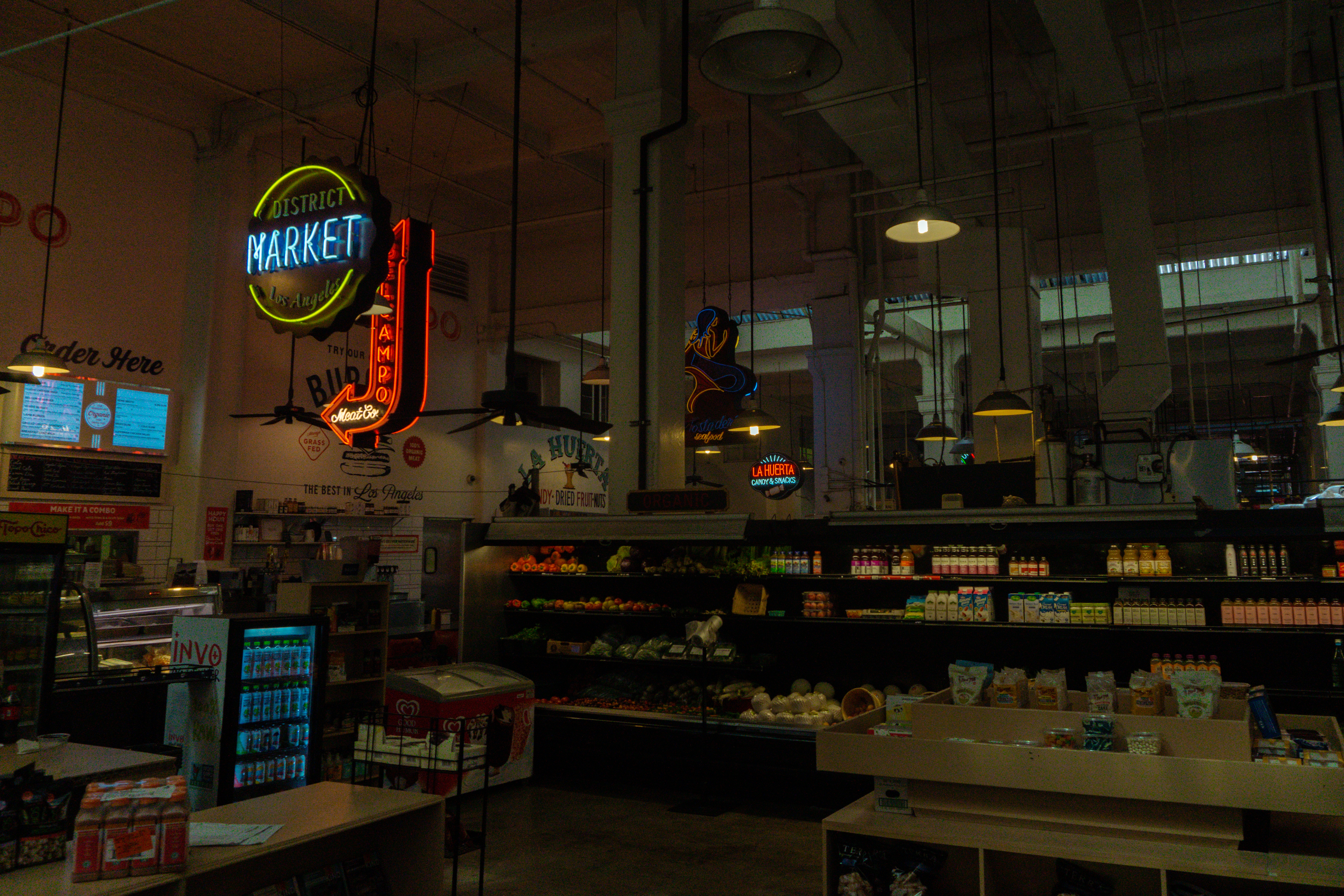 ---
Gratitude

Thank you so much everyone who helped us with this project, especially our four generous hosts. Your life stories are compelling and inspiring. Stay (Jonathan) Gold.