DIAWEI APP ︎Amsterdam UMC + SensorLab
---
Diawei is a mobile application that helps newly diagnosed pre-teens/teens to learn documenting and analysing their carbohydrate intake more precisely and get advice on the intake of insulin amounts.

ROLE
User Research
UX Design
Art Direction
TEAM
Benjamin Priego Walter

Project Manager + Researcher


Milena Schwill

Visual Designer


Flavio Valcarce Chavez

Product Designer
TIME
One month
Existed prototype

The engineer team of SensorLab had created a prototype before. The goal is sharing data from this one with the app.
Consulting with experts

We talked with experts in diabetes and obtained professional suggestions for content in the app.


Persona building

After literature review and user interview, we built three types of persona that would help us understand the needs of users.

Then we picked insights, analysed each each and concluded into four core value that will influence further design decisions.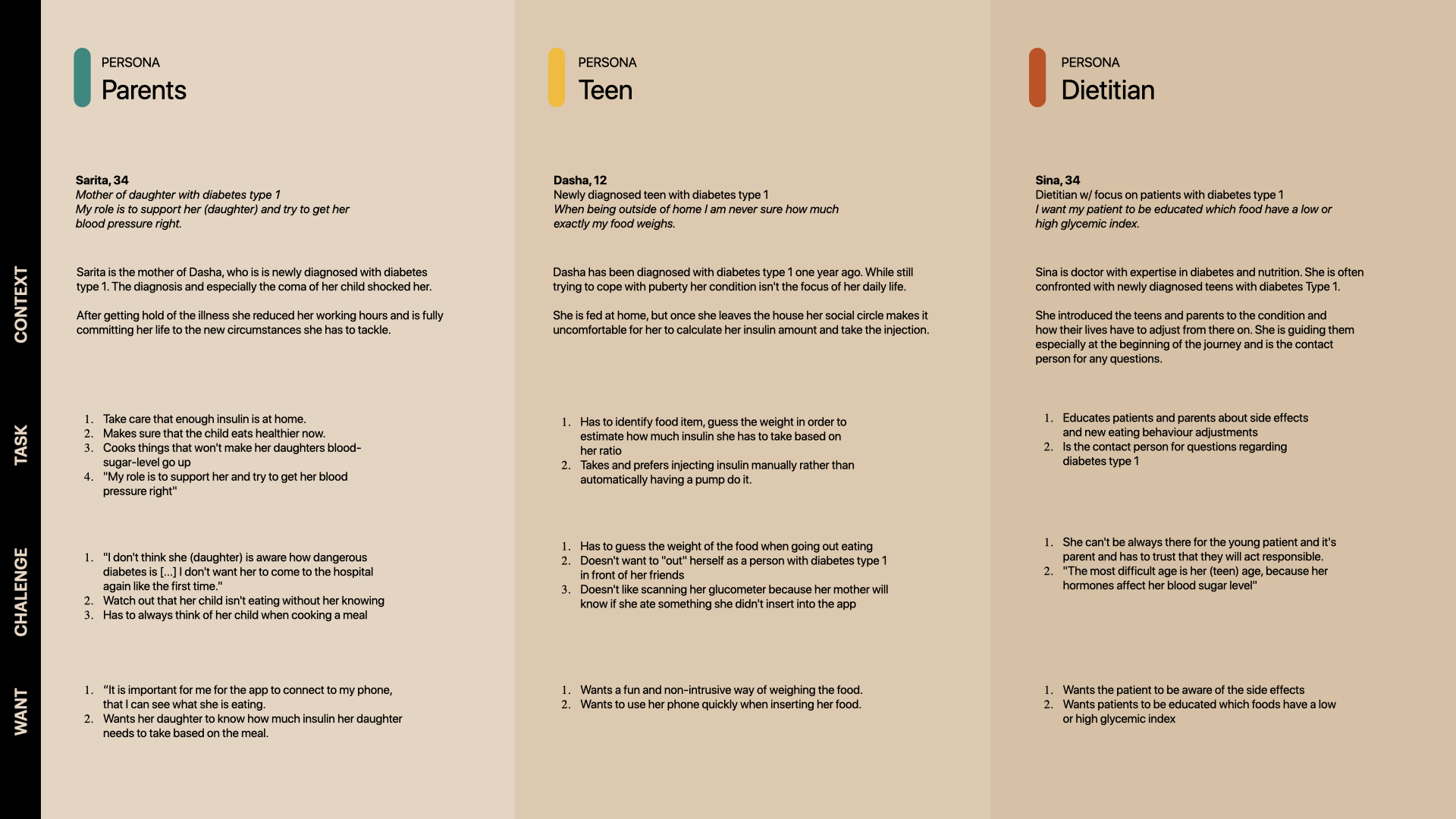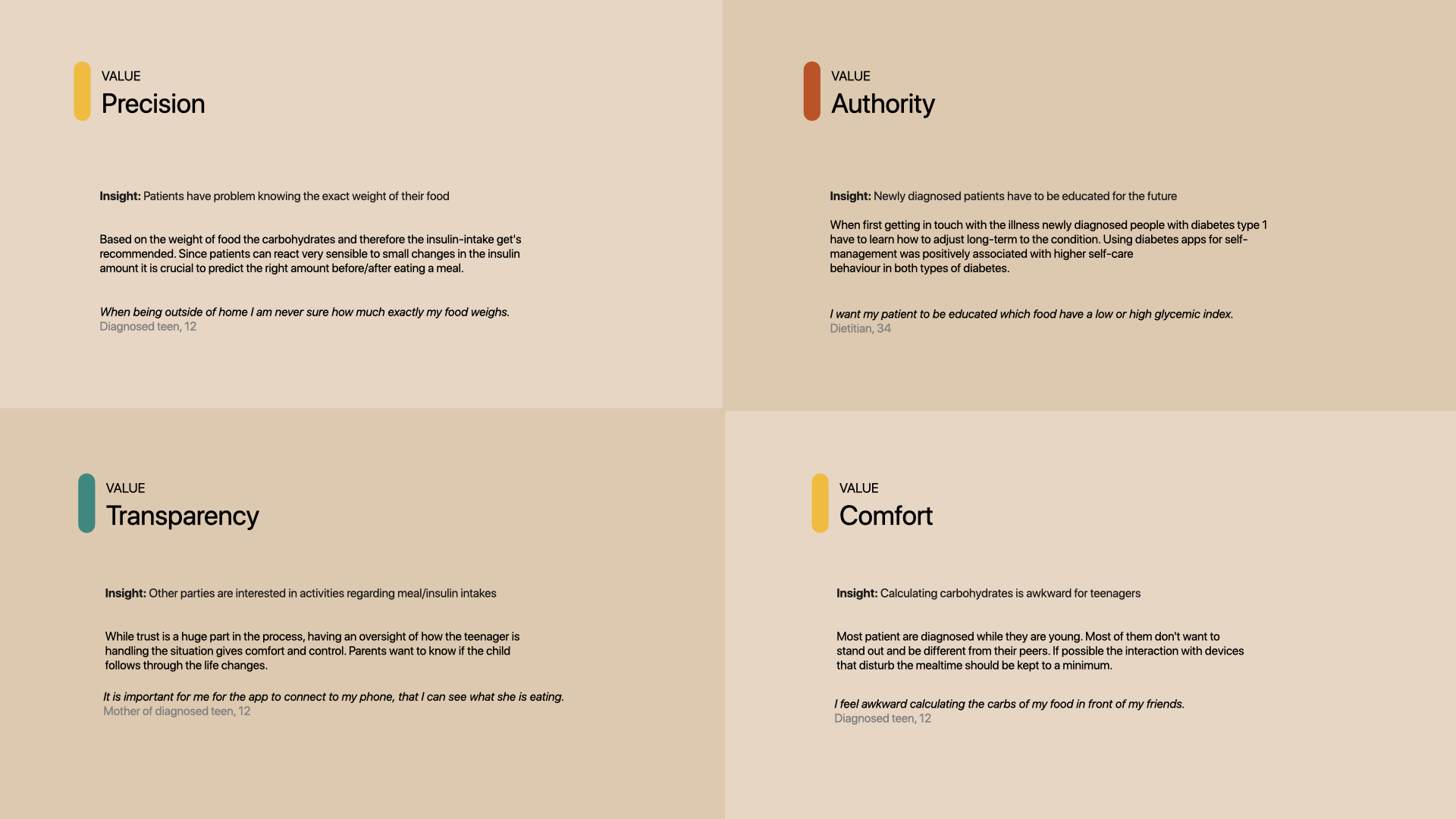 PRODUCT

Building visual system

Since the app's a new product, we created an identity and a visual system for the interface.
Testing with audience

We initially created paper wireframes and quickly understood people's reactions.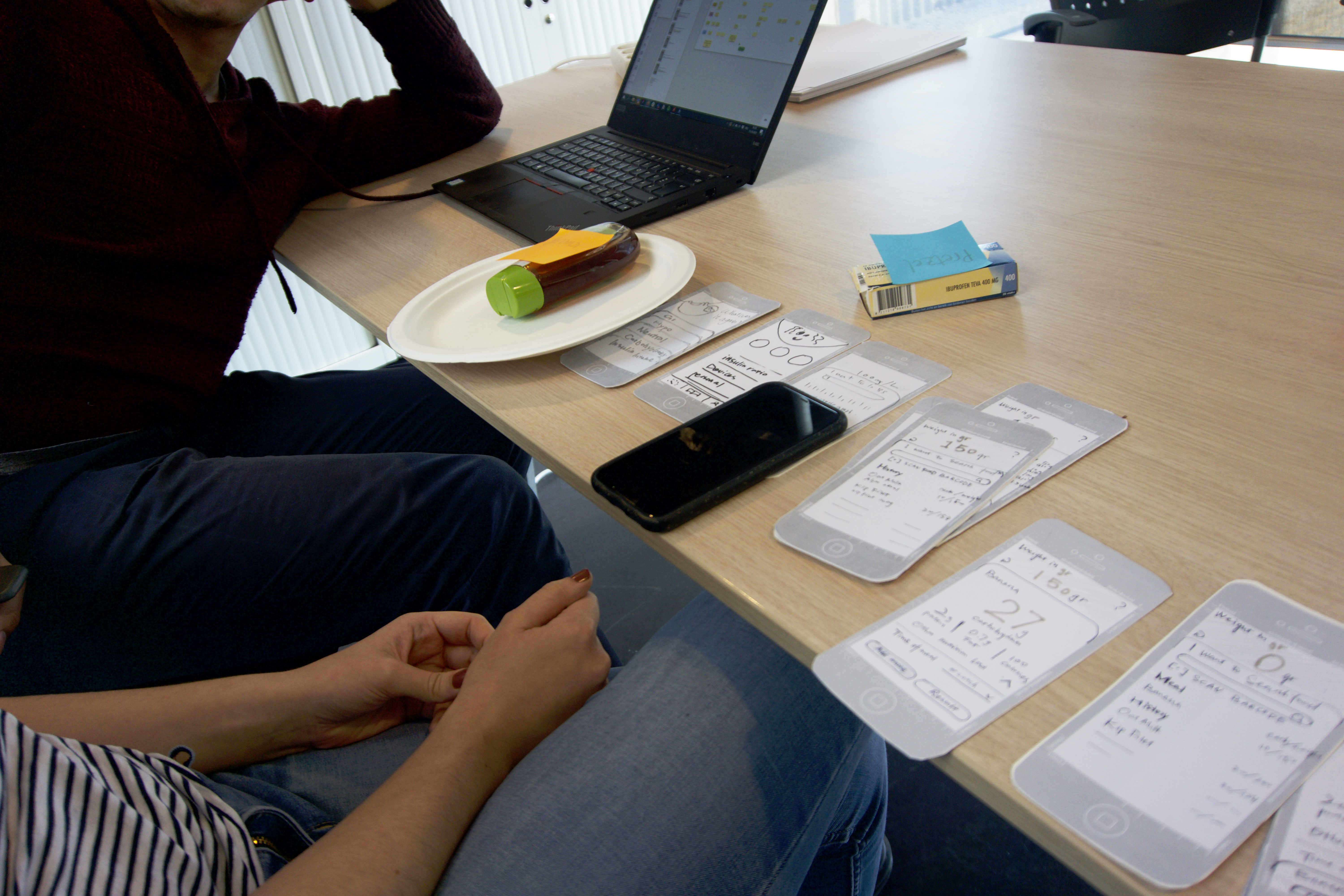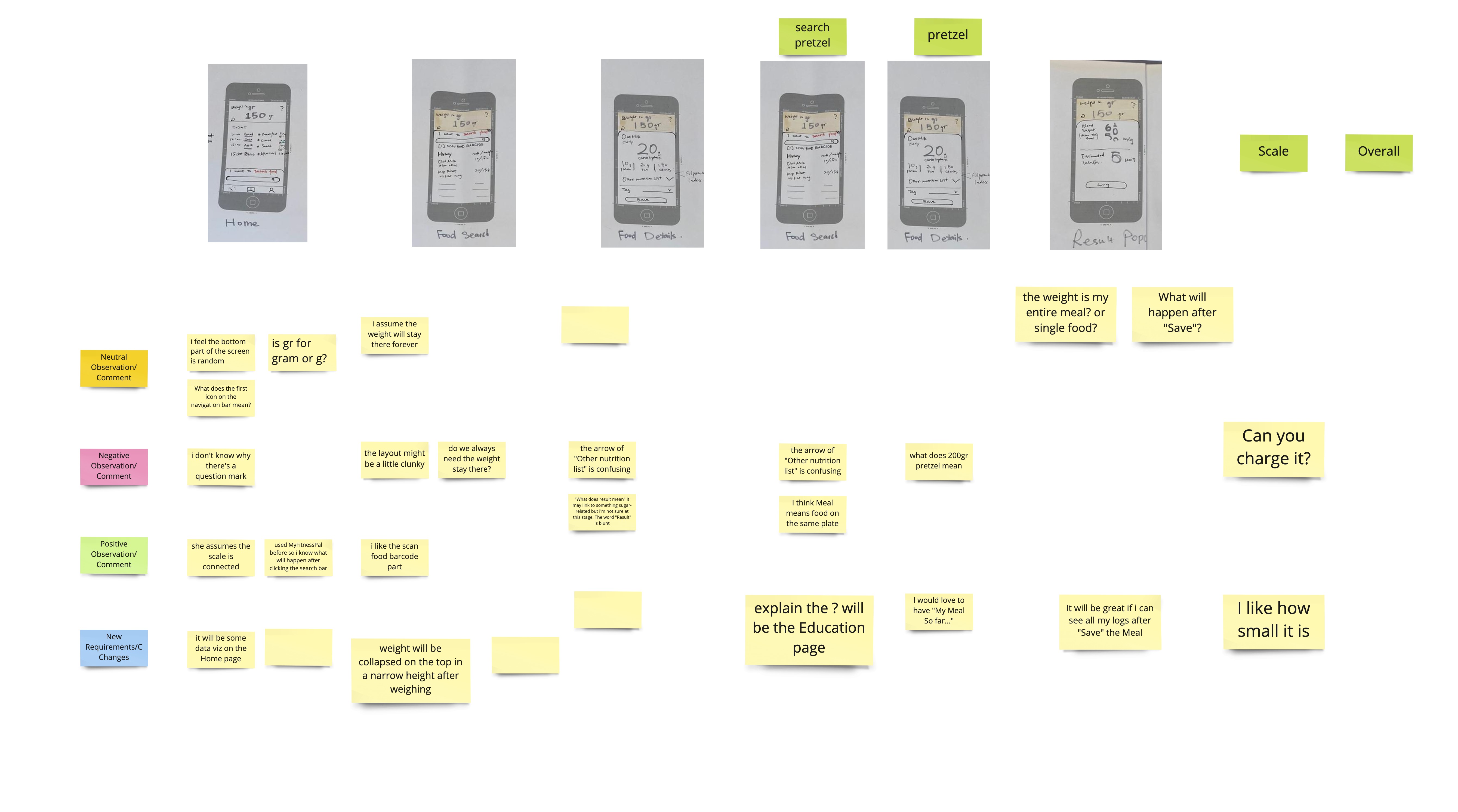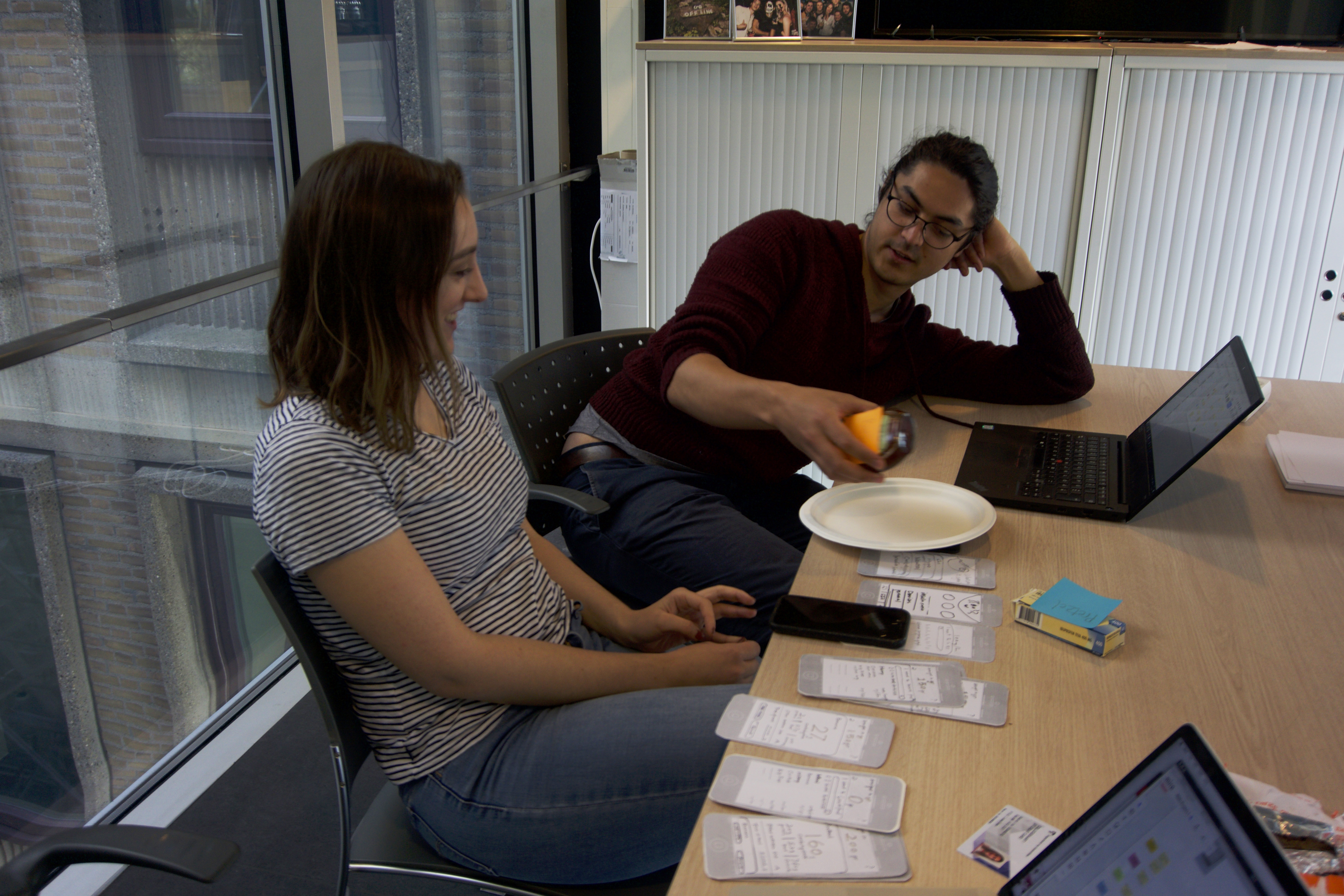 Design interface with constant refinement

We moved the design to digital and revised based on feedbacks from users and designers.
Refine the scale

The engineer team updated the design and created a new version of scale. They are also integrating the app to this project.
---